By investing your time with a personal trainer your workouts are guaranteed to be safe, effective and time efficient. Your trainer will assist you in achieving your health, fitness and/or performance objectives.
Personal Training – Private
Personal Training – Semi-Private (PP)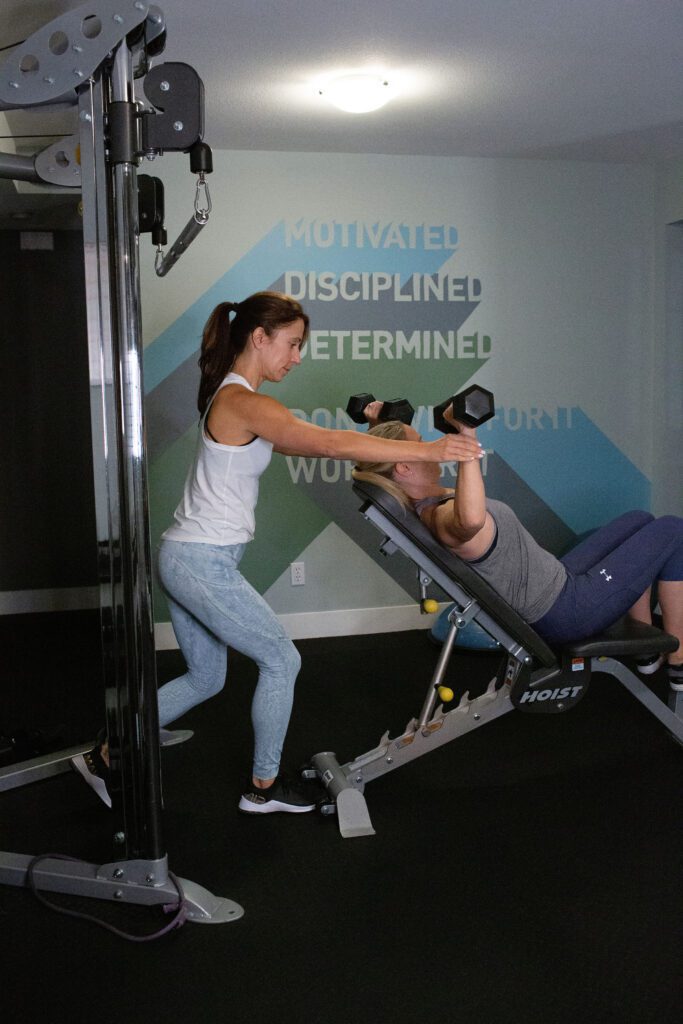 If you're looking for a quiet, clean fitness studio where you can come as you are and feel comfortable you've come to the right place. Fitness Defined is Lynn Valley's only private fitness studio offering private and semiprivate personal training.
Each session is fun, safe, and challenging. We want you to leave sweating and smiling!